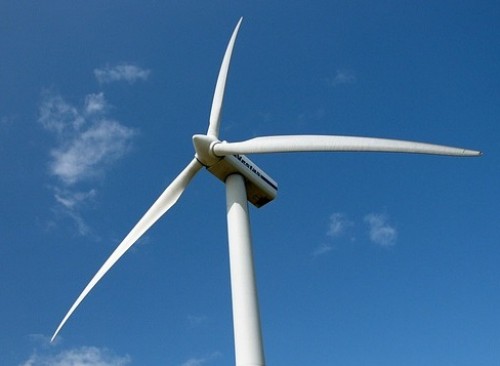 Technicien éolien - la Wallonie
Omschrijving
The working day starts at your home.
In the morning you and your colleague will drive to the designated wind farm to complete the various maintenance tasks there.
The company provides a van that you share with your colleague to drive to work every day.
Preparation
Checking the presence, completeness and good operation of the necessary safety gear and tools, along with the valid inspection certificates in accordance with current guidelines
Checking the presence and completeness of the necessary materials
Reporting to the customer after receiving a work assignment via the company system or reporting failures by telephone


Executive duties
Doing (preventive) maintenance, periodically checking and testing the operation of the wind turbines (or components), in accordance with current rules or work instructions
Tracing and, where possible, repairing failures
Assembling components and main components according to current rules or work instructions, if necessary making use of internal or external cranes
Doing various electrical works (e.g. electrical connections, failure analysis and maintenance) and mechanical works (e.g. assembly and maintenance of mechanical parts)
Submitting requests to the planner of materials & services for specialists, after consultation with the foreman in your region, and ensuring that any allocated staff comply with the prescribed procedures, work instructions and rules relating to quality, working conditions, safety, the environment and engineering
Offering on-site support with specialist projects and offering support to suppliers
Submitting requests to the planner of materials & services in your own region for tools and components not present but necessary
Administrative duties
Compiling service reports including keeping a record of the materials used per turbine
Recording failures (keeping a historical record) and down times
Doing various administrative work, including keeping a logbook, an hourly record and a record of mileage
Profiel
A2 or A1 diploma in electricity (or electromechanics or electronics)
2 years of work experience (preferably already knowledge / experience with high voltage) - at least basic knowledge of electricity to be able to start internal trainings.
Feel comfortable when working at heights
Good knowledge of the English language (Dutch and French are a plus, but not mandatory)
You hold a B driving license
You live in the region of Namur - Dinant - Charleroi.
Be flexible (be prepared to work a little longer when the needed and be prepared to be on a weekend of permanence every 4 to 6 weeks)

Bedrijf
Our client is an international leader in the field of service provision to wind farms. They manage 49,000 turbines in 66 countries on 6 continents.
The Benelux is divided into 4 regions in which 80 service technicians are responsible for the daily success.
We are looking for 4 (!) additional service technicians for one of those regions.

Aanbod
Permanent contract - full time
You are part of an international, growing company in wind energy
You enter a challenging job within the green sector
You end up in a company that provides many training opportunities and stimulates growth opportunities
You can expect a interesting salary

Locatie
Namur - Charleroi - Dinant